Amid calls for the abolition of the Sangguniang Kabataan, few youths filed their certificates of candidacies (COCs) for the SK council as the deadline for the filing of COCs ended midnight Friday.
Beware of suspicious new faces! Or so the Ilonggo community is now told as the Armed Forces of the Philippines (AFP) here eye areas dubbed as "rest and recreation" (R and R) of terrorists and criminal elements throughout Western Visayas.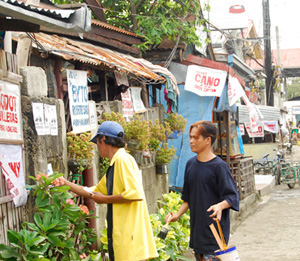 A. Chris Fernandez
With candles lit and eyes closed, twelve Ilonggo missionaries, all coming from various and varied backgrounds prayed and were prayed upon as said lyrics of the Praise song "Light of the World" was sung.
Chosen and commissioned for "Mission Africa 2008," a teacher turned Royal nanny, a government-certified wellness trainor, a Freshmen college student and a doctor are among those out to do volunteer work in Mozambique, South Africa.