Environmental groups and anti-coal plant advocates yesterday filed criminal and administrative charges against Iloilo City Mayor Jerry Treñas for going on a trip to Taiwan sponsored by a company proposing the construction of a coal-fired plant in the city.
A 15 year-old high school student of Concepcion, Iloilo succumbed to the deadly rabies of a stray dog and became the latest fatality on record in the Province of Iloilo.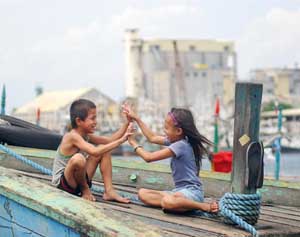 A. Chis Fernandez
Lives of at least five barangay captains in the Province of Iloilo are reportedly in danger following intelligence reports of planned assassinations.
The "sample" hit job was supposedly Tuesday's daring broad daylight killing in Janiuay, Iloilo. Dead on the spot was Barangay Kipot village chief, Gerry Colaha who was shot at close range by two male shooters in their teens.