Oil spill damage claimants in Miag-ao town have denounced first district Rep. Janette Garin for saying that irregularities marred the filing and payment of claimants of residents affected by the Petron oil spill.
In a manifesto passed on June 12, members of the Miag-ao Municipal Fisheries and Aquatic Resources Management Council (MFARMC) denied Garin's allegations that came out in a news story of The News Today, that fraudulent claims were made which had no verification aside from the recommendation of politicians.
Major committees in the Iloilo Sangguniang Panlalawigan (SP) have all been "marked" by members of the majority of the incoming 9th SP.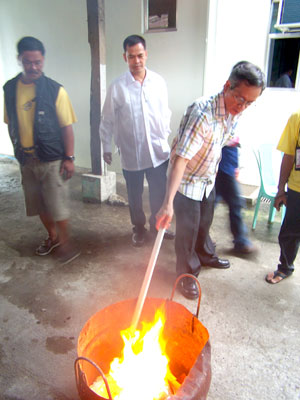 A. Chris Fernandez
A colony of unknown species of "giant mushrooms" was discovered by a resident of Arnaldo Boulevard in Brgy. Baybay here recently.
City agricultural authorities are now coordinating efforts with concerned government agencies to examine if the newly found mushroom is edible and capable of artificial propagation.