Senate President Manny Villar, Iloilo's number one choice for senator in last month's polls is in town today. The Senate President took time out from his full schedule in Manila to administer the oath of office of Vice Governor-elect Rolex Suplico and incoming provincial board members of the 9th Sangguniang Panlalawigan (SP).
For the second time the Commission on Elections (Comelec) formed a new provincial board of canvassers that will proclaim the winning candidates in the province of Antique.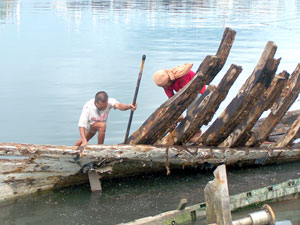 A. Chris Fernandez
The League of Cities of the Philippines (LCP) has lamented the creation of new cities that do not meet the income requirement of cityhood and has asked the Supreme Court to stop the holding of plebiscites that would convert more towns into new cities.
In an Urgent Motion for Issuance of Writs of Preliminary Injunction and/or a Temporary Restraining Order (TRO) filed on June 5, the 118-member LCP asked the High Court to bar the mayors and treasurers of 12 municipalities from implementing provisions of cityhood laws including the holding of plebiscites to ratify the towns' cityhood.