Iloilo Police Provincial Office (IPPO) has yet to validate the reported presence of armed men in Carles town, 147 kilometers from the city.
Iloilo Governor Niel Tupas Sr. yesterday toured the Capitol beat reporters and personnel from the Provincial Information Office (PIO) to the new Iloilo Airport of international standards in Cabatuan-Sta. Barbara area to take a final look on the airport which will be inaugurated this coming June 13, 2007.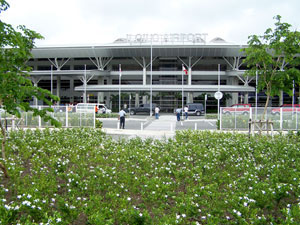 A. Chris Fernandez
They may have survived every dirty trick in the book employed by acting Justice Secretary Raul Gonzalez, Sr. to keep them out of the winning circle in the just-concluded May 14 elections but Iloilo City councilor Perla Zulueta and councilor-elect Nielex Tupas aren't out of the woods yet. Gonzalez's vengeful nature is such that he would stop at nothing to ensure life's a little more difficult for those who don't bow down to his every wish and whim.