Iloilo City Mayor Jed Patrick Mabilog has urged the Metro Iloilo Water District (MIWD) to start the bidding for its bulk water supply project before the year ends.
The bulk water supply project is expected to provide some 30,000 cubic meters of water to consumers in more than 130,000 households in the city and in other towns.
Three police officers of the Iloilo City Police Office (ICPO) living near the demolished drug den in Brgy. Malipayon have been recommended for relief from their posts for failure to monitor the existence of the rampant drug trade in the area.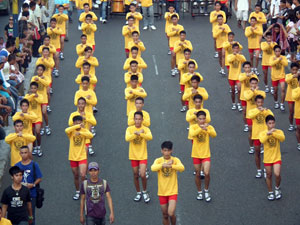 RICKY ALEJO
A self-confessed member of True Brown Style (TBS) 13 was arrested by the police over the weekend at Brgy. Buray, Oton, Iloilo for allegedly raping his 15-year-old girlfriend.
Investigators have yet to identity of the driver of a truck who hit seven children and their adult companion early morning Saturday along the highway of Brgy. Jalauod Sur in Zarraga, Iloilo.