It was an early Christmas celebration for the more than 750 inmates of the Iloilo Rehabilitation Center (IRC) in Brgy. Nanga, Pototan who received presents from Gov. Arthur Defensor Sr. yesterday.
The two drug havens in Iloilo City, Brgy. Malipayon and its neighboring village of Tanza Esperanza in City Proper, are already 90 percent cleared from drugs following the discovery and destruction of a drug den in Malipayon last week.
The scientific way of forecasting weather situation in coping with climate change has maximized the production of farmers in the municipality of Dumangas.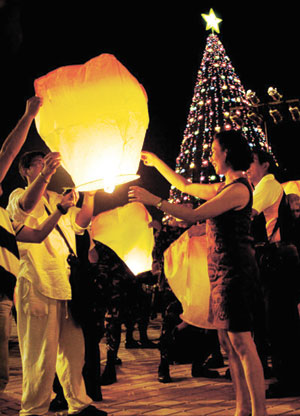 Capitol PIO
Gov. Arthur Defensor Sr. said the compromise agreement between the representatives of the previous Board of Directors of the Iloilo Health Workers Association (IHWA) Inc. and Iloilo Provincial Government for the payment of the former's hazard pay and other benefits is for the best interest of the health workers.