The 3rd Infantry Division of the Philippine Army has assured residents of Western Visayas the military will remain alert despite the 19-day ceasefire declared by the Communist Party of the Philippines-New People's Army which starts today.
Security around Mayor Mariano Malones of Maasin, Iloilo has been stepped up after he received death threats.
Malones said one of the four letters sent to the municipal hall was addressed to him while the three others to Municipal Administrator Presencio Manejar, Executive Assistant Crisel Lope, and casual employee Christine Mae Cartagena.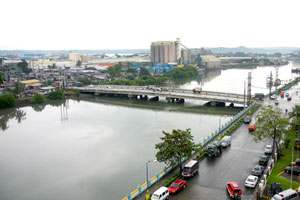 LEO SOLINAP
The Iloilo City Government is conducting massive inspections of pork meat sold in public markets to preempt the entry of "double-dead" meat locally known as "botcha" during the Christmas holidays.
Iloilo City Mayor Jed Patrick Mabilog has appointed the two directors who will sit in the Metro Iloilo Water District board starting January 1 despite the earlier pronouncement of the Local Water Utilities Administration that he is no longer an appointing authority.