If in the past the Panay Energy Development Corp. refused to admit that the foul odor complained by residents living near its 82-megawatt coal-fired power plant in Brgy. Ingore, La Paz district came from its facility, this time its management acknowledged that a similar odor report was monitored near the plant over the weekend.
Mayor Jed Patrick Mabilog said the gold and bronze awards won by Iloilo City in the prestigious 2010 International Awards for Liveable Communities (Livcom) in Chicago, Illinois, USA was a result of the city government's political will and the people's cooperation.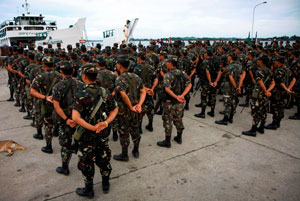 LEO SOLINAP
Iloilo City Mayor Jed Patrick Mabilog said the Local Water Utilities Administration (LWUA) has no authority over the Metro Iloilo Water District (MIWD) because it is the city government that created the water district by virtue of an ordinance.
Iloilo City Rep. Jerry Treñas is hopeful that the city will be divided into two districts by the first quarter of next year.