Besting seven other entries from across the globe, the Iloilo River Development Project won a gold award for environmental sustainability in the prestigious International Awards for Liveable Communities or LivCom held at the Hilton Hotel in Chicago, Illinois on November 8.
The groundbreaking rites for the proposed Iloilo City Community College is set on December 8 and it is hoped that the school could open in the next school year, Councilor Jeffrey Ganzon said.
Ganzon, now acting mayor, said that based on his feasibility study, the city college will accommodate 270 students in its first year.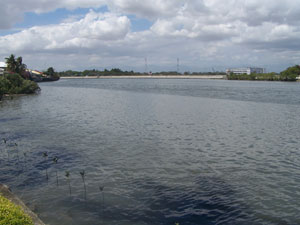 TNT FILE
Iloilo City Mayor Jed Patrick Mabilog has expressed dismay over the pronouncement of the Local Water Utilities Administration (LWUA) that he is no longer the appointing authority for Metro Iloilo Water District directors, but Iloilo Gov. Arthur Defensor Sr.
Boracay Island posted more than P 12 billion pesos in revenues as of October this year, the Department of Tourism 6 said.