The Mandurriao Police Station is verifiying reports on the revival of the operations of the "Basag Kotse" gang in Iloilo City more than nine months after its members were arrested and charged last January.
The livelihood and income opportunities that can be derived from the operations of Small Town Lottery have convinced four Iloilo mayors to favor the entry of the Philippine Charity Sweepstakes Office-sanctioned numbers game in Iloilo province.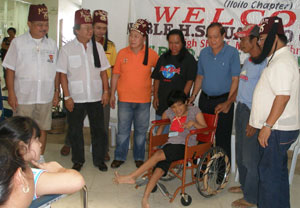 CAPITOL PIO
The administration of the University of Iloilo-PHINMA Education Network has denied issuing a memorandum that directed giving an automatic incomplete grade to students who have failed to settle their accounts, and that required a payment of P150 per subject for reprocessing of grades as claimed by the Student Council Alliance of the Philippines.