Various police units in Western Visayas have stepped up their security measures following the reported imminent threat in the country, particularly in Metro Manila.
Iloilo Gov. Arthur Defensor Sr. is not keen on having the power to appoint the directors of the Metro Iloilo Water District despite the Local Water Utilities Administration pronouncement that he is the rightful appointing authority, not Iloilo City Mayor Jed Patrick Mabilog.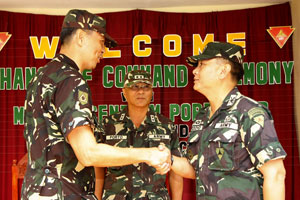 LEO SOLINAP
Councilor Ma. Irene Ong, president of the Association of Barangay Captains in Iloilo City, has vowed to pursue her reelection bid as head of the city's ABC.
"I will not withdraw," Ong said media in various interviews in the wake of attempts to prevent her from running anew as Liga president.