The Department of Education in Iloilo City will conduct an inspection of students from 11 public secondary schools in the city to determine if any of them are members of the youth crime gang True Brown Style.
The City Legal Office headed by Atty. Jose Junio Jacela is preparing to file civil charges against contractor Ace Builders Enterprises (ABE) for abandoning the P130- million housing project of the city government in Brgy. Ungka, Pavia town.
Jacela said the filing of case will push through eventhough the notice of termination of contract issued by Mayor Jed Patrick Mabilog last August 23, was not served to ABE president Alex Trinidad.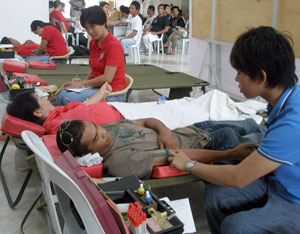 CAPITOL PIO

The City Environment and Natural Resources (CENRO) has yet to determine the source of the chemical odor that downed 13 students and a teacher of Colegio de San Jose in Jaro district Monday afternoon.
Iloilo City Mayor Jed Patrick Mabilog said he is giving his administration a "little above average" or "six out of 10" performance rating in it first 100 days.