Green Core Geothermal Inc., a subsidiary of geothermal leader Energy Development Corp., yesterday said it will ensure that the provinces of Capiz, Iloilo and Aklan benefit from clean and affordable power for the next 12 years, a report of the Philippine News Agency said.
Iloilo Gov. Arthur Defensor Sr. has proposed the immediate organization of a Special Weapon and Tactics (SWAT) team that will respond to crisis situations in the province.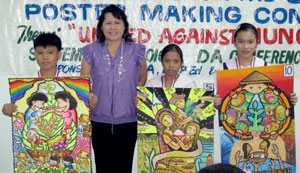 PIA 6
The Iloilo provincial government has no plan yet to lift the state of calamity declared after the dengue outbreak in the province although cases have decreased in recent weeks.