Tourism Regional Director Edwin Trompeta is optimistic the Western Visayas tourism industry will be able to bounce back in the next three months as he disclosed his agency's plan to mount a promotional marketing activity to entice Chinese tourists to visit the region.
City and municipal mayors in Western Visayas will undergo a training in crisis management to prepare them in responding accordingly to a situation similar to the Manila hostage incident last August 23.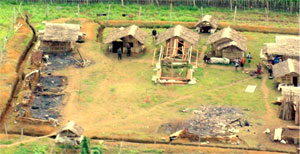 3RD CMOB
The Barotac Viejo Police Station is digging further into the alleged suicide of Puerto village chief Jueddy Jubaton at their residence last Friday.
Town police chief, Insp. Wilfredo Rios, said probers will look into a possible foul play despite his family's claim that Jubaton, 43, shot himself using a caliber .45 pistol.