The Philippine Army's 3rd Infantry Division said the harassment of the New People's Army against government forces is an exercise in futility.
Forty inmates of the Iloilo Rehabilitation Center who are suffering from psychiatric problems are being given medical treatment, IRC warden Soteo Gardose said.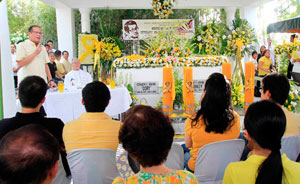 NIB-PCOO
The Department of Health-Center for Health Development 6 said four government hospitals in Western Visayas have established dengue fast lanes to provide immediate attention to patients.