Police investigators have filed charges against the primary suspect in the killing of militant leader Fernando Baldomero before the Aklan Provincial Prosecutor's Office yesterday.
Charged was Dindo Lovon Ancero, 35, a resident of Bogo City, Cebu, along with several John Does.
Iloilo Gov. Arthur Defensor Sr. has alerted all the health units and hospitals in the province after a surge in dengue hemorrhagic fever cases among Ilonggos.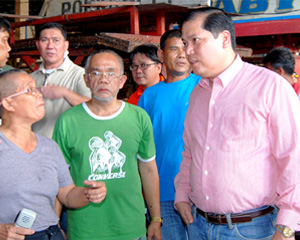 ILOILO CITY PIO
The Iloilo city government is mulling a weekly general cleanup of all public markets to promote cleanliness and healthy conditions among vendors and buyers.