The Police Regional Office 6 will closely coordinate with the Armed Forces of the Philippines units in Western Visayas in monitoring the reported resurgence of the New People's Army activities in the region.
There will always be resistance to change, said Iloilo City Police Office chief, Senior Supt. Dennis Basngi, on the criticisms hurled at the creation of the Iloilo City Mobile Patrol Unit.
The newly-created unit will have administrative and operational control of patrol operations within the ICPO's area of responsibility.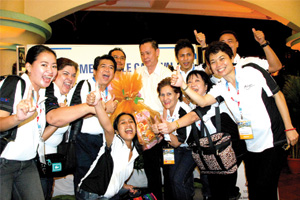 The Sangguniang Panlungsod has proclaimed the period July 15 to August 15, 2010 as Assumption Centennial Month Celebration, and August 15, 2010 as Assumption Day in Iloilo City.