Chief Supt. Samuel Pagdilao Jr., police regional director, said over the weekend the death of two members of the Chiva-Fajardo Robbery Group in a shootout with authorities should serve as a stern warning to notorious criminal gangs.
About P5 million worth of illegal drugs will be destroyed by the Philippine Drug Enforcement Agency 6 this morning at the agency's headquarters in Fort San Pedro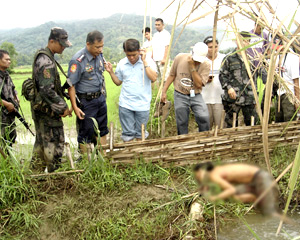 IPPO PHOTO

Iloilo City Mayor Jed Patrick Mabilog has ordered the Task Force Asis to continue the demolition of illegal structures along the city's sidewalks despite the case filed against him by an affected tenant.