Chief Supt. Samuel Pagdilao Jr., police regional director, said yesterday he will soon institute revamp among his subordinates in the Police Regional Office 6.
"We are looking on the number of years the members of the staff have stayed in their positions. That would come into play in the decision to institute some changes in the PRO-6 command staff," he said.
And the robbery hold-up incidents in Iloilo province continue.
At 4 a.m. yesterday, four unidentified men robbed a delivery truck owned by rice trader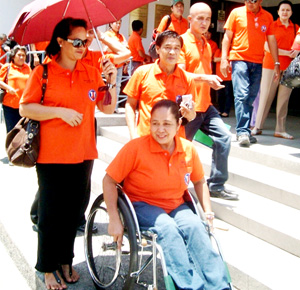 PIA 6

The Department of Public Works and Highways 6 said that all buildings owned by the government should comply with the Accessibility Law.