The number of drug cases pending in various courts in Western Visayas has reached 2,960 from January to June 21 this year, records of the Philippine Drug Enforcement Agency 6 (PDEA-6) show.
Of the said number, 1,087 are in Bacolod City; 935 in Iloilo City; 345 in Negros Occidental, and 249 in Iloilo Province.
"Time for solutions, not intrigues."
This is the gist of the press statement issued by the Board of Directors (BOD) of Metro Iloilo Water District (MIWD) yesterday amid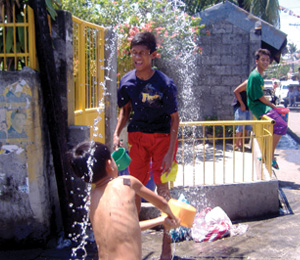 VINCENT GRECIA
Outgoing Councilor Antonio Pesina has threatened to charge outgoing city mayor and congressman-elect Jerry Treñas over the alleged illegal procurement of 43 sets of firearms donated by the city government to Iloilo City Police Office.