An ideal scapegoat.
This was how Jesus Espinosa, Sr. apparently described his son, Jesus Jr. alias Jing-Jing, amid accusations that he tried to murder his two uncles very recently.
Jing-Jing was accused of shooting his father's second cousins
Department of Social Welfare and Development (DSWD) Region 6 has recorded 320 cases of child abuse in the past 10 years.
Of the 320 cases recorded from 2,000 up to the present, Iloilo got the highest record with 116 cases followed by Negros Occidental with 46 cases, Iloilo City, 34; Capiz, 30; Aklan, 18; Antique, 15; Guimaras, 14; Bacolod City, eight; and Roxas City, six.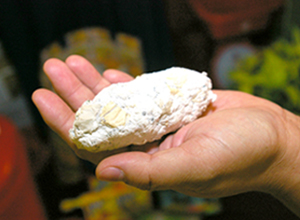 GLEN JUMAYAO
Iloilo City is a center of trade and industry in Western Visayas, thus, some syndicates are making this city a lucrative destination for their modus operandi. Child trafficking syndicate is one example.