By all indications, the Philippine Army's 3rd Infantry Division (3ID) is on its way of accomplishing its mission to topple insurgency to an insignificant level by June 30, 2010, the deadline given by President Gloria Macapagal-Arroyo.
One month is left before Police Regional Office (PRO) VI director Chief Supt. Isagani Cuevas bids goodbye to the police service, however, there is still no hint as to his possible successor.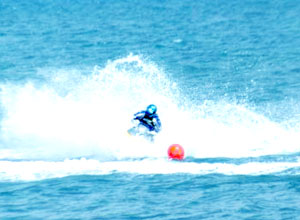 ILOILO WATERCRAFT ASSOCIATION
TUBUNGAN, Iloilo – A team from the Epidemiologic Surveillance Unit (ESU) of Iloilo Provincial Health Office (IPHO) visited Brgy. Cadapdap of this town yesterday to check the status of 15 suspected dengue cases initially reported from the said barangay.