Police are still facing a blank wall on the motive and suspect behind the killing of a tricycle driver early morning yesterday at the Waterfront area, Iloilo City.
Residents of Brgy. Zamora Extension, City Proper district were awakened at around 3:30 a.m. after three successive gunfires.
The privatization of the Metro Iloilo Water District (MIWD) will eventually ease the water woes among local residents, according to Mayor Jerry Treñas.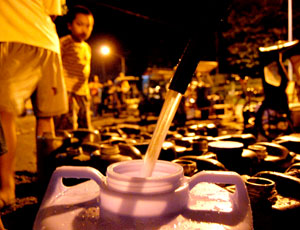 TNT FILE
The Department of Health warned school officials against the possible spread of the H1N1 virus as the flu season approaches.