Police Regional Office (PRO) VI has vowed an intensified campaign on the implementation of the total gun ban, as the May 10 elections near.
PNP Regional Director Chief Supt. Isagani Cuevas said that the gun ban implementation is one way to help
With only a few more days of campaigning left till election day, a victory for vice mayoralty candidate Jose Espinosa III is already seen based on a number of indicators – consistency, capability, and organizational strength.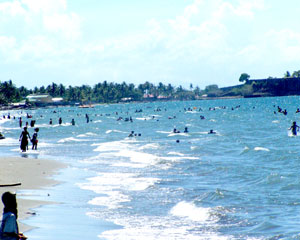 CONTRIBUTED PHOTO
Senator Benigno Cojuangco Aquino III. 12 long years in public office. 12 long years of the Filipino people's trust and confidence. And what accomplishment to report now? Track record to boast of? Nada.