In panic mode, that is how Larry Jamora, now the leading candidate for city mayor describes his opponent, Jed Mabilog, whose camp has now resorted to black propaganda in a desperate attempt to stop the tide that is sweeping the entire city in favor of Jamora.
Police are surely on top of the peace and order situation in San Dionisio, Iloilo.
This, PNP Regional Director Chief Supt. Isagani Cuevas stressed, as he ordered the arrest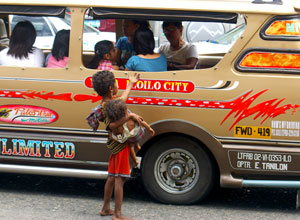 GLEN JUMAYAO
The black propaganda being spread by the Mabilog camp focuses on two issues, a dismissal order issued by the Presidential Anti-Graft Commission (PAGC) and a complaint for plunder and malversation filed with the Department of Justice. Let us examine the charges under the microscope of truth and fairplay.