Undersecretary Larry Jamora, candidate for city mayor, is now virtually tied with the so-called leading candidate in the mayoralty race, according to the result of a survey conducted by a Manila-based firm commissioned by the Radyo Mo Nationwide (RMN) media network.
A group identifying themselves as New People's Army (NPA) recently manifested their desire to participate in the May 2010 polls.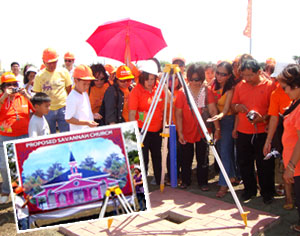 Various sectors in Western Visayas have been encouraged by the Department of Agriculture (DA) to be vigilant on prices of basic and prime commodities, particularly agricultural products.