In the midst of perceived political friction in Iloilo City, Police Regional Office (PRO) VI decided to install an officer-in-charge of the Iloilo City Police Office (ICPO).
In anticipation of droves of commuters and churchgoers, the Police Regional Office (PRO) VI will tighten its security measures in areas frequented by the public during the Holy Week.
PNP Regional Director Chief Supt. Isagani Cuevas said that along with the Semana Santa, they expect the volume of commuters to double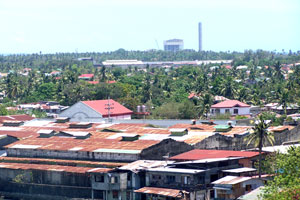 EC GARCIA
Thousands of households, churches, institutions and business establishments switched off their lights and appliances to take part in Earth Hour last Saturday night, causing a nine-megawatt drop in power consumption on Panay Island.