Twenty-five former members of the New People's Army (NPA) chose to live their lives out of the mountains and embraced mainstream society, as they laid down their arms a few days before the 41st anniversary of the NPA on March 29.
The Regional Joint Security Control Center (RJSCC) decided to place Iloilo City under an election watchlist area of concern following the grenade-throwing incident at the ancestral house of Iloilo City Mayor Jerry Treñas last Tuesday.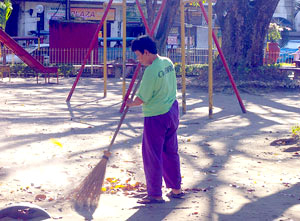 GLEN JUMAYAO
Department of Environment and Natural Resources (DENR) Region VI identified environmental hotspots in the region, as among the major thrusts of the department focusing on biodiversity conservation.