Labor groups in Iloilo City vowed to take part in ensuring a fraud-free May 10 election by forming the Workers Electoral Watch (WE Watch).
Launched last Saturday, WE Watch is implemented by the Ecumenical Institute for Labor Education and Research, Inc. (EILERI)
The Police Regional Office in Western Visayas has drawn up security plans in preparation for the Earth Hour 2010 on March 27, 2010.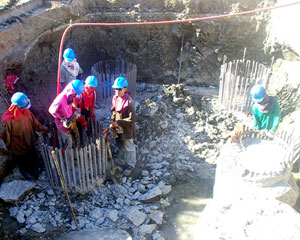 GLEN JUMAYAO
From banditry to environment destruction, the New People's Army (NPA) are into it.