ASIDE from former Pulupandan Mayor Luis Mondia, there was another target for liquidation, said PNP Regional Director Chief Supt. Isagani Cuevas, following the filing of charges against the former's killers.
The project was to assassinate two persons – one judge and one politician. It turned out that they hit the politician first," he added.
SHOULD police investigators run after their fellow policemen to solve the grenade explosion at the bakeshop owned by Iloilo City Mayor Jerry Treñas?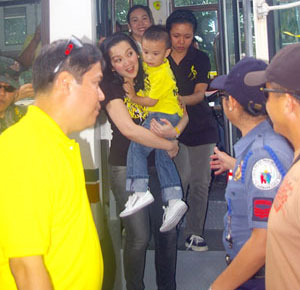 GLEN JUMAYAO
CITY Mayor Jerry Trenas stressed he is a victim in the grenade-throwing incident. He lamented that his property and business is affected because of the incident last Monday.