Some 35 members of the Armed Forces of the Philippines (AFP) nationwide are now facing the risk of being discharged from the military service.
Sangguniang Panglungsod will still find out if there is basis for Iloilo City to be declared under the state of imminent danger of a calamity. The committee on social services and disaster relief chaired by City Councilor Jeffrey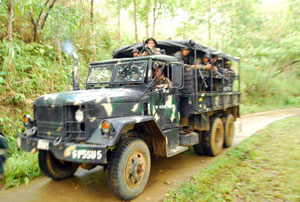 TNT FILE
Iloilo City is not one among the 14 top tourist destinations in the country declared by the Department of Tourism (DOT) based on the number of tourist arrivals.