Of the 568 total crime volume in Concepcion town, Iloilo in 2009, only three cases were solved.
This came up after the evaluation of the Iloilo Police Provincial Office (IPPO) on the performance of Concepcion Police Station chief Senior Insp. Alejandro Apostol.
The Iloilo Provincial Agriculture Office is coming up with a recovery program for farmers whose rice crops have been damaged by the El Niño phenomenon.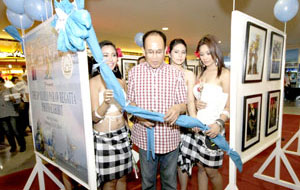 NONOY UBAL/ PALI
Amid the protests from militant groups, the authorities have pressed charges in court against an alleged high-ranking leader of the Communist Party of the Philippines-New People's Army (CPP-NPA) who was arrested in Iloilo City last week.