Members of different sectoral groups appealed to the government to release Cirila Estrada, an alleged leader of the Communist Party of the Philippines-New People's Army (CPP-NPA) who was arrested last week.
Senatorial candidate Joey de Venecia III of the Pwersa ng Masang Pilipino (PMP) believes there would be cheating in the first-ever automated election in the country this coming May 10, 2010.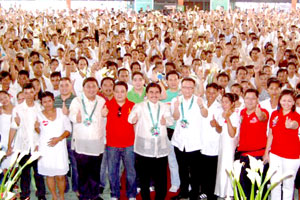 BACOLOD CITY PIO
Police are now looking into the possible that politics could have played a role in the killing of a known political ally of a mayoralty candidate in Iloilo province.