Mostly claiming ignorance of the law, 38 persons were arrested for violation of Republic Act 9006 or the Fair Election Act in Iloilo City yesterday, the start of the official campaign period for national candidates.
With the start of the campaign period for national candidates and more than a month remaining before the campaign period for local candidates, the Commission on Elections (Comelec) has identified seven common poster areas here.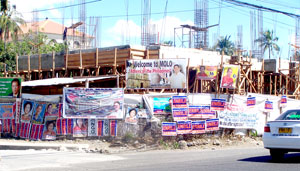 EC GARCIA
Of course not! The Revolutionary Proletarian Army-Alex Boncayao Brigade (RPA-ABB) – Ka Hugo faction denied that they are used by politicians as private army.