THE Police Regional Office 6 has categorized 48 towns and cities in Western Visayas as election areas of concern. Iloilo province tops the list with 16 areas of concern in the entire region.
CITY Mayor Jerry Trenas Trenas considered the issue on the alleged resolution of the Ombudsman Visayas on the P130 multi-million housing project as "politically motivated."
He said the issue only cropped up after he decided to run as congressman and parted ways with the Gonzalez's. It is also one of the issues raised on the day he announced his political plan.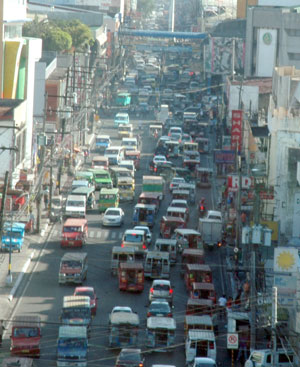 ARNOLD ALMACEN/PPP ILOILO
IT IS a given fact: no member of the Philippine National Police should engage himself or herself in partisan politics.