City Mayor Jerry Treñas will not recognize the three newly installed presidents of the Association of Barangay Captains (ABC) of City Proper, Jaro and La Paz districts.
Regular and casual employees of the city government will receive Christmas bonus from the city government. The allocation for the bonuses of employees is up for approval in this Wednesday's regular session of the Sangguniang Panlungsod.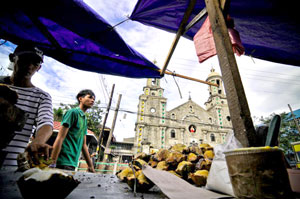 JOHN JAVIER
Three fraternity members were arrested following an initiation rites very recently at Brgy. Jaguimitan, Passi City.
Collared were Julio Layson, 21, Emi Pacardo, 21, and John Rey Falcis, 22, all of Brgy. Man-it, Passi City.