Skills and talents of elementary and high school students in the drum, bugle and lyre may not be seen during the weeklong celebration of the 2010 Dinagyang festival after the head of the City Division of Schools deferred their participation.
Elements of the Philippine Army's 82nd Infantry Battalion (82IB) based in Miag-ao, Iloilo are still on ongoing operations against New People's Army members in Southern Iloilo.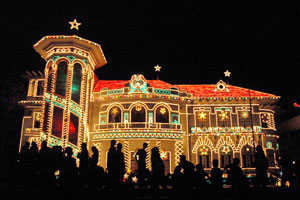 ARNOLD ALMACEN / PPP-ILOILO
"There are no safe firecrackers," came the main advisory of the Department of Health (DOH) these holiday season. Together with the Philippine National Police (PNP), DOH Region-6 lead by Dr. Sofia Fulmones, strongly advised the public to restrain from using firecrackers or fireworks to avoid blast injuries and incidents.