City Councilor Antonio Pesina will be the running mate of mayoralty aspirant Raul Gonzalez Sr. in next year's election. Pesina was chosen in the convention of the local Lakas-Kampi-CMD party last Saturday.
City Mayor Jerry Treñas said he will find legal ways to address the stalled confirmation of Engr. Mike Chin as head of the City Engineers Office. He said he will check the options left for the former barangay captain. Treñas said he was surprised with the outcome of the voting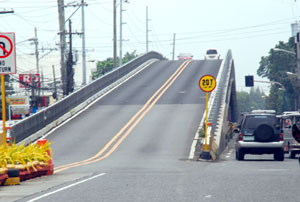 TNT FILE
City Mayor Jerry Treñas has ordered the Iloilo City Police Office (ICPO) to come up with a better security plan for the Holiday Season and next year's Dinagyang festival.