Western Visayas has sufficient fish supply based on the sufficiency trend noted by the Bureau of Fisheries and Aquatic Resources (BFAR).
BACOLOD CITY – Save Bacolod Movement (SBM) spokesperson Romy Niere confirmed yesterday that the Department of Justice (DOJ) has already endorsed to the Office of the Ombudsman the plunder case filed against Bacolod City Lone District Representative Monico Puentevella by the Philippine Sports Commission (PSC).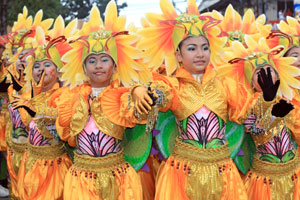 JACK TENTIA / PALI
Motorcycle enthusiasts here in Iloilo City are worried after the chief of Molo police station threatened to bump them if they are found racing on the road. The Molo police chief made the warning last Friday night as several motorcycle enthusiasts gathered near the Molo cemetery.