SAN JOSE, Antique – Rice tungro infestation has damaged rice farms in 11 municipalities in the province of Antique in a scale last experienced in the year 1982.
What will Iloilo City Mayor Jerry Treñas announce tomorrow relative to his political plans?
Even the city government department heads and the mayor's close allies do not have any idea as they also await the big announcement.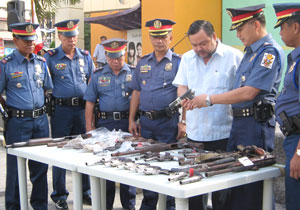 ILOILO CITY PIO

The Department of Labor and Employment (DOLE), in partnership with the Department of Health (DOH) and the Professional Regulations Commission (PRC), deployed anew 500 nurse-trainees in identified municipalities in Western Visayas for the 2nd batch of the Nurses Assigned in Rural Service (NARS) Program.