Senator Loren Legarda, who earlier announced her vice presidential bid in the 2010 election, said her party the Nationalist People's Coalition (NPC) is "110 percent" solidly behind her despite the surprise withdrawal from the party of Senator Francis "Chiz" Escudero recently.
City Mayor Jerry Treñas said taxes collected from the different types of businesses in the city helped the city government in achieving its vision of providing sufficient social services to every Ilonggo.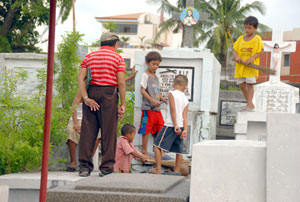 A.CHRIS FERNANDEZ
Iloilo City Mayor Jerry Treñas will announce his political plan for the 2010 election on November 3, 2009. He will make his announcement at the Treñas Law Office, 2nd floor of the Golden Commercial Center Building at Iznart, City Proper.