Iloilo City Police Office (ICPO) director Senior Supt. Melvin Mongcal welcomed the decision of the Philippine National Police (PNP) regional command to replace all the chiefs of the six district police stations in the city.
City Mayor Jerry Treñas wants the resumption of the dredging works on Dungon creek particularly on areas without mangrove plantations.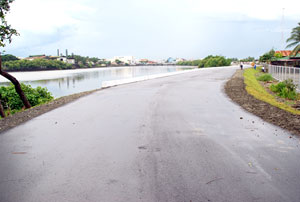 A.CHRIS FERNANDEZ
The Department of the Interior and Local Government (DILG) in Western Visayas and its partners mark today the 18th anniversary of the enactment of Local Government Code of 1991 by showcasing best practices in local governance in Western Visayas.