City Councilor Erwin Plagata, chair of the committee on police matters, public order and safety of the Sangguniang Panlungsod, said the most effective way to combat all forms of criminality especially the Basag Kotse Gang is for the police to win back the trust and confidence of the people.
The News Today regular columnist and history professor Henry F. Funtecha, Ph.D. passed away shortly after midnight yesterday at the Iloilo Mission Hospital after he suffered from stroke.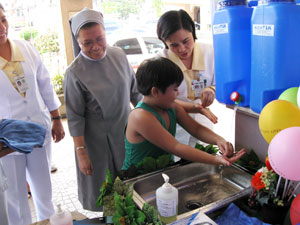 PIA6 / T.VILLAVERT
The Department of Agriculture Regional Field Unit 6 (DA-RFU 6) is now working on strategies to boost agricultural production at the onset of dry season.