To ensure compliance with the environmental laws in the barangay level a group of lawyers advocating environmental protection has tied up with the three law schools in Iloilo City for the conduct of an Environmental Compliance Audit (ECA).
The Iloilo City government starts today an intensified implementation of the "no waste segregation, no collection" policy.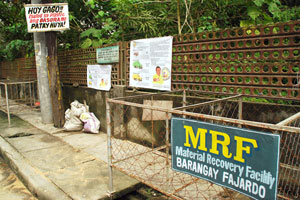 A.CHRIS FERNANDEZ
A synchronized hand-washing day will be observed today (October 15) with major hospitals in Iloilo City joining this global observance.
Director Ariel I. Valencia of the Department of Health (DOH) Center for Development 6 disclosed that the activity is expected to help prevent the spread of A H1N1 and improving child survival.