Voting with the use of Precinct Count Optical Scan (PCOS) machine is easy and simple. This was the common observation of participants in last Thursday's public orientation on next year's automated election.
With six years to go before the deadline for the achievement of the Millennium Development Goals (MDGs), the Philippines continues to lag behind on its targets to reduce poverty by year 2015, and the series of natural disasters further threatens development efforts.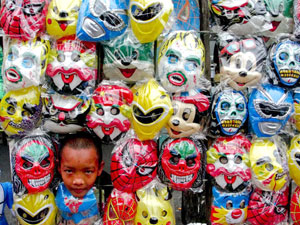 JOHN JAVIER
Chief presidential legal counsel Raul Gonzalez Sr. warns Sen. Noynoy Aquino that he will campaign against him following the latter's non-endorsement of the bill that would divide Iloilo City into two districts.