Multi-sectoral groups on Panay and Guimaras islands vowed to muster their forces to put a stop to mining activities and to prevent the approval of pending mining applications on the various parts of Panay and Guimaras.
After typhoon Frank devastated Iloilo City last year, both the City Disaster Management Team (CDMT) and residents in low-lying barangays in the districts of Jaro and La Paz have indeed improved.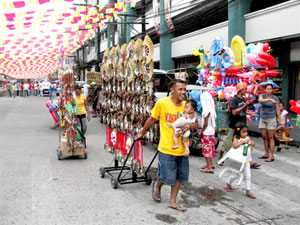 JOHN JAVIER
More investors are expected to set their eyes on Iloilo City as the next investment destination following the metropolis' citation as Asia-Pacific's leader of business excellence.