The four members of the notorious Commando Group who died in a shoot-out with operatives from the 608th Provincial Mobile Group were planning to stage a robbery hold-up in one of the banks in the town of Sara.
The Offering of Filipinos and Friends for Emergency Relief (OFFER), a Filipino-American civic organization based in Houston, Texas, has initially donated $5,000 for typhoon Ondoy victims in Metro Manila.
ROXAS CITY – Thousands of spectators from all walks of life and coming from different parts of the country visited Villareal Stadium to witness the opening of Indigenous People's (IP) Festival 2009 as well as the IP village last Friday.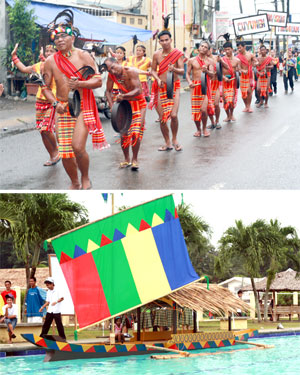 JACK TENTIA / PALI
The Board of Directors of Metro Iloilo Water District (MIWD) fired back at Iloilo City Councilor Julienne Baronda who delivered a privilege speech at the regular session of the Sangguniang Panglungsod recently calling them inept and inefficient.