Forty-nine high school students from public and private institutions here have taken the tasks of public officials of the City Government in line with the Boys and Girls Week Celebration of Rotary Club of Iloilo City September 21-27.
This initiative aims to introduce ongoing activities of City Government to the youth as future leaders of the country.
PONTEVEDRA, Capiz – A 25-year old son, who is believed to be mentally ill, hacked his father and mother with the use of an ax causing their instant death early morning yesterday in Brgy. Linampungan here. Not contented, Fernan, who is gay, beheaded his father Federico Dela Vega, 56, a barangay kagawad of the said barangay.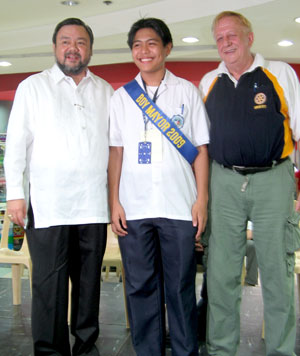 CITY HALL PIO
City Mayor Jerry Treñas merely kept his silence after reports came out that a signature drive is being conducted by a certain group to push him to run for congressman in the 2010 elections.