A company which is into gambling operation is wooing residents to give approval to the proposed poker game at Boardwalk, an entertainment and leisure park located at the Pison Avenue in Mandurriao district.
The 'Oplan Red Plate' led by the Office of the Ombudsman in the Visayas – Iloilo Field Office has certainly made its mark to the community.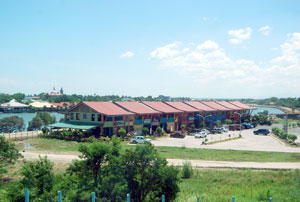 A.CHRIS FERNANDEZ
A lawyer representing the informal settlers living along the riverbank in Brgy. Bolilao, Mandurriao district is contemplating to take a legal action against those responsible for uprooting some 100 mangroves in the area.